How I keep my real estate websites client data secure from hackers using KeePassX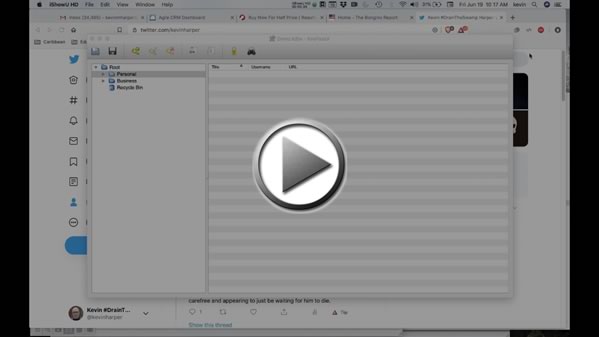 Here's a short video about how I keep my #realestate websites client data secure from hackers using KeePassX. Please share this video if you support taking ownership of your own security.
The short version is that I've migrated my password storage away from corporate mass-marketed password storage companies. That's not because I'm anti-corporation, or anti-capitalist, it's only because big corporations that store secure data are the top target of hackers. Hackers want a big payout at the end of their endeavors. When we take ownership of our own information, secure it adequately, and personalize our process for securing it, we get a leg up on the hackers. They are not interested in little guys like us. But if we little guys sign up for accounts with the big guys, we become part of their target.
With that in mind, just download KeePassX (it's an open source software product that is available for Mac, PC, Android, and iPhone. The mobile versions might have slightly different names in their respective Android and Apple stores. But they all pretty much talk to each other and work together to help you sync your database between multiple devices in real time.
Watch the video to learn more! And if you need a new powerful real estate website (WordPress, and you own it, not me) with IDX integrated, please check out my deals here and let's talk!