How to get a free SSL certificate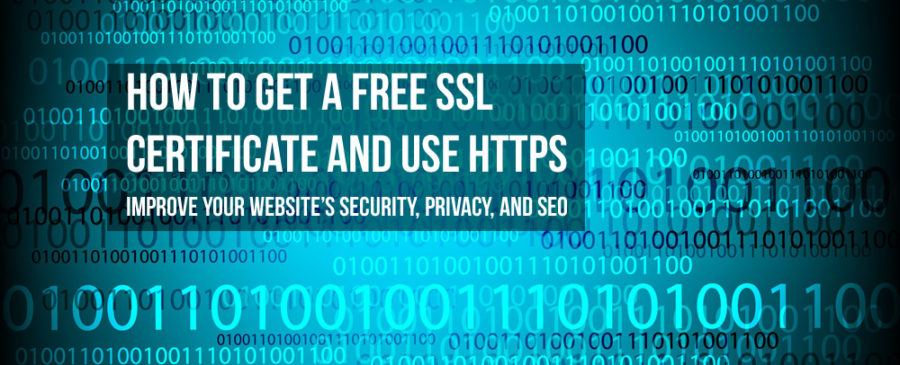 Where can you get a free SSL certificate for your website (to make the URL start with "https" rather than just "http"), and why do you need one in the first place? Well, I'm glad you asked, because it's super easy. You no longer a need to spend $10-$20/year to get an SSL certificate for your website. I'll show you in the article and video embedded below how to get one for free. You'll improve your site's security, privacy, and SEO at the same time.
Video tutorial for getting a free SSL certificate
We all know that Google has been pushing hard for webmasters to get their websites onto SSL for years. With all of the data breaches, malware, and hacking going on, we've been barraged by news of our personal data "leaking" out to bad actors. So Google's push is well-advised, and they've made it clear that it does play a role in their ranking signals. Of course, they set low expectations by saying that it's a minor role, but optimizing your site for search is often about an accumulation of many minor things. The details are important.
So let's get this done. First of all, this video will use the ResultsInternet.net webhosting platform to illustrate the process. There may be other web hosts offering a service like this as well, but I'm most familiar with what I consider to be the best webhosting provider out there for small businesses and serial entrepreneurs….ResultsInternet.net.
Most webhosting providers add fees for SSL, and installing the certificate on the server can be a nightmare. However, this provider offers free SSL.
Here's how to do it
Go to ResultsInternet.net and log into your webhosting account (or purchase a new one if you're just starting out—we recommend the Enterprise Plan for serious entrepreneurs). If you want to know why this webhost is the best, the short answer is that most everything is unlimited, and the tech support is fast and thorough…unlike other hosting providers that will remain nameless. 🙂
Once in your control panel, browse to the Domains > SSL Certificates tab.

From the SSL Certificates tab you'll see a list of all the domains managed in your account. Click "Add SSL Certificate," and you'll see a configuration box like this.

Make sure to select the option that says "Request Let's Encrypt certificate for [yourdomain]." If you order a new SSL certificate, you'll get charged for one, while a Let's Encrypt certificate is free.
That's it! If this was helpful, please like, share, and comment!